QUALITY POLICY
​​

ANWIS, a manufacturer of high quality window blind and roller-blind systems, has been exercising all efforts for 40 years to make the products of the ANWIS brand guarantee full comfort of use.

The company's strategic purpose is to align the offer of window blind systems and accessories related to them to the expectations and requirements of the market.

We use all endeavours striving to preserve high quality and functionality of products offered by us; every production stage is subject to strict quality control.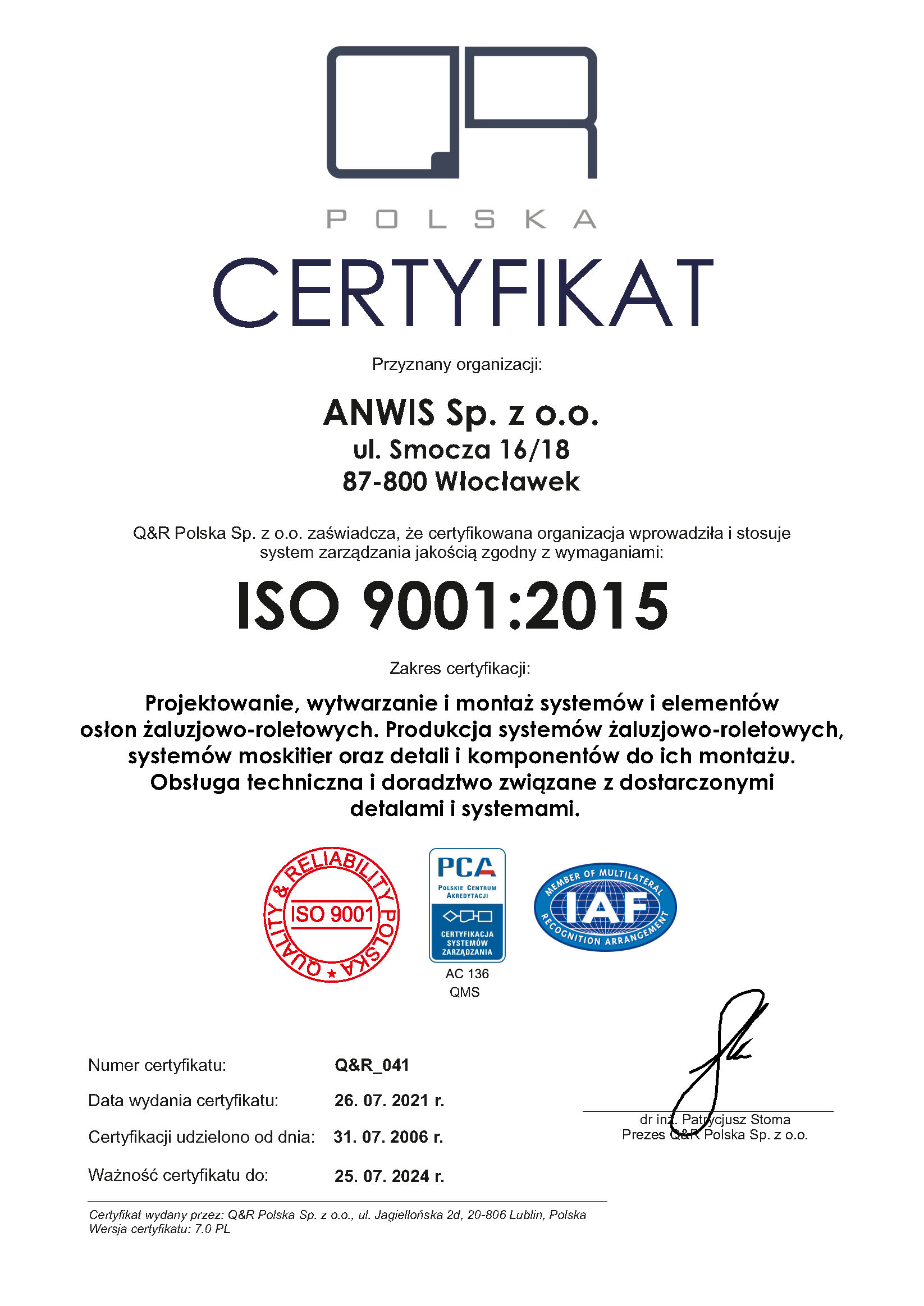 The foundation of our company are people: their engagement, experience and skills.
A modern, fully automated machine park enables high quality and production capacity. Quality management system based on the EN ISO 9001:2015 standard helps us maintain stable parameters of both products and processes. The ANWIS brand products possess all the required hygiene certificates, certificates of compliance and the CE marking.

High position of the ANWIS brand on the market results from high quality of offered products, as well excellent relations with contractors. Standardised production and logistics processes allow us to fulfil our obligations in a reliable and timely manner. We guarantee favourable terms of cooperation, punctual deliveries, competent advice and professional servicing to our partners.

Constant development helps us meet the market's growing requirements. We are deeply convinced that we will fulfil the recipients' requirements and that products with the ANWIS brand will be used by our clients for a number of years.

All ANWIS brand products have a three-year guarantee. Furthermore, the company offers full post-guarantee servicing for all ready-made products.